The latest EDIS Only feature provides a single page view of the Electrical Compliance Report, this provides a single view of electrical compliance across the estate- giving you the right information to make the right decisions.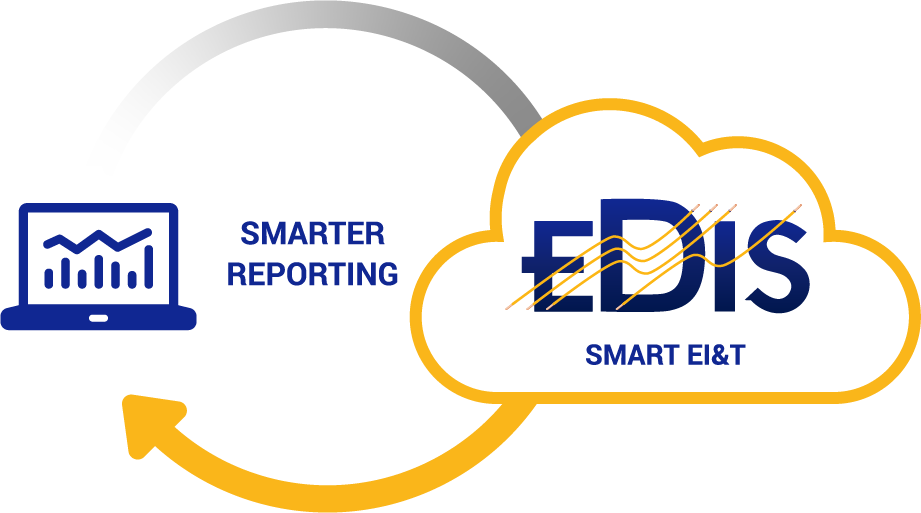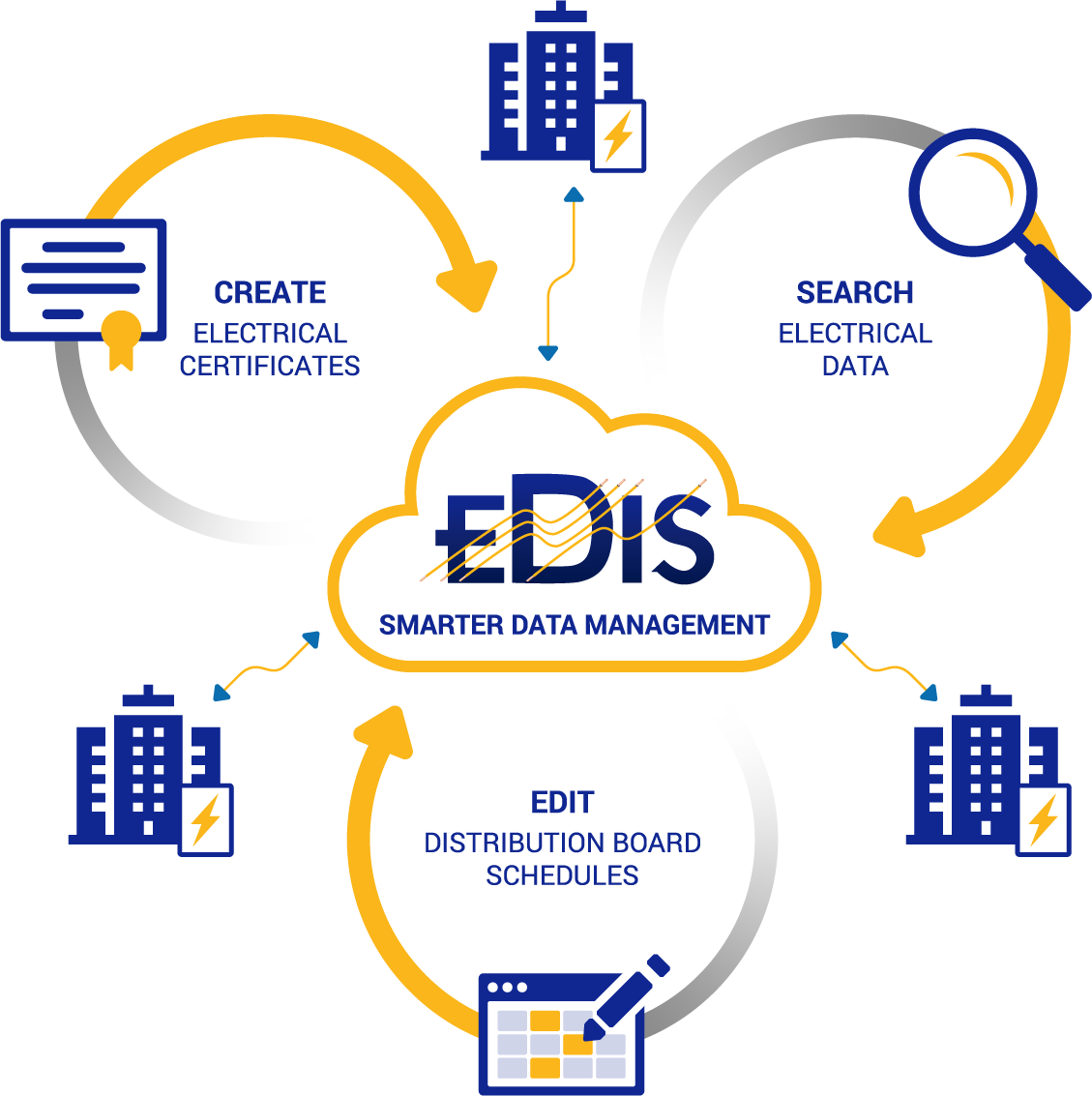 Regulations and good practices require that all electrical work is tested to ensure it complies with BS761.
The electrical certificates generate a large number of PDFs, spreadsheets and other data formats; making reporting on electrical compliance difficult.  Engineering and compliance managers need a tool to assist them with this job! 
The EDIS Electrical Compliance report does the job; it provides a aggregated view of all your test results, remedials and test coverage as part of the Smarter EI&T process.  The EDIS cloud aggregates your data and the EDIS system provides reports, summaries and detail, of the status.
This gives you the right information to make the right decisions and take the right actions in ensuring your buildings are compliant.  Keeping you informed and your tenants and customers safe.
Without a system to extract and transform this data from raw data into information, your electrical compliance view will never be available.
The electrical compliance report
The screenshot below shows the electrical compliance report for buildings in the Demo Estate, the key below the screenshot provides details about each element of the report.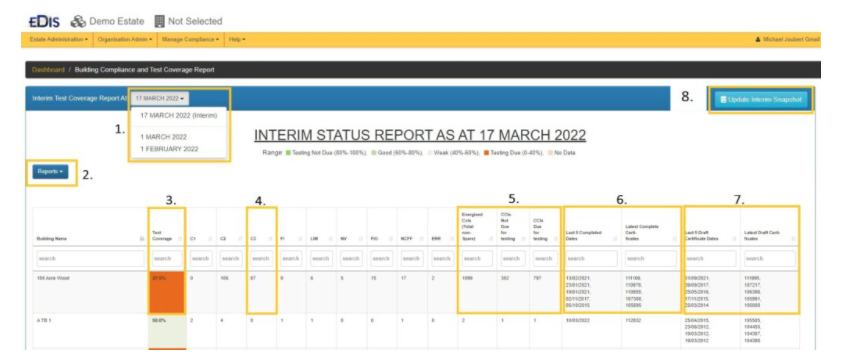 A monthly snapshot is taken, this is complemented by interim reports when required
The reports can be downloaded to Excel for further analysis
The Test Coverage is calculated [Tested Circuits/ Total Energised Circuits]
The Categorised Observations are tallied up and displayed
The number of circuits Total and Tested is shown
The latest certificates are shown: Certificate number and date
The incomplete certificates are shown: Certificate number and date
An updated report can be re-generated if changes have taken place